So there are tons of giveaways around the blogosphere! One of them is by Amanda from Stuck in YA Books, and she's giving away not one, but TWO boxes filled with books! Interested? Click the button below!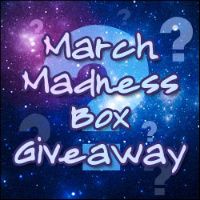 And not only that, Paige from the Book Vulture is hosting her very first giveaway, and she's giving away four copies of Slide, all with signed bookmarks! You can enter
HERE
, if you want.
And finally... one of my favorite bloggers, Patricia from Book Exhibitionism, is hosting her April Giveaway! If you want to join, (and I know you want to!) click the cute banner below!
Here are the books you might win:
And its a pretty awesome selection, no? :) And even if you don't want to enter the giveaway, do check out her blog. It's really fun, and she posts new content every day!
And finally, because I promised Patricia one... Here's a haiku, just for her:
Haikus are awesome
But sometimes they don't make sense
Refrigerator
Heh, okay, I can't take credit for that. I read that somewhere online before. :) Okay, okay, here's my actual haiku for Patricia. And I make no promises that it won't suck. Well, I can almost guarantee that it sucks. :P
Reading's her hobby
And reviewing on BE
And eating babies
#thisisgettingweird could not get any truer! Heh, first two lines are true. The third one? Well... its an inside joke. Blame #PixieKiss! :)
Jen @ Midnight Book Thief